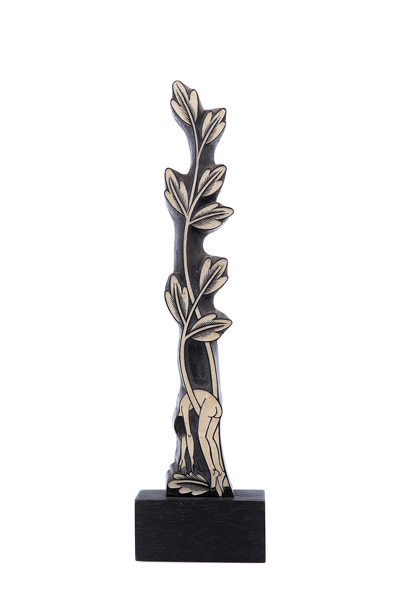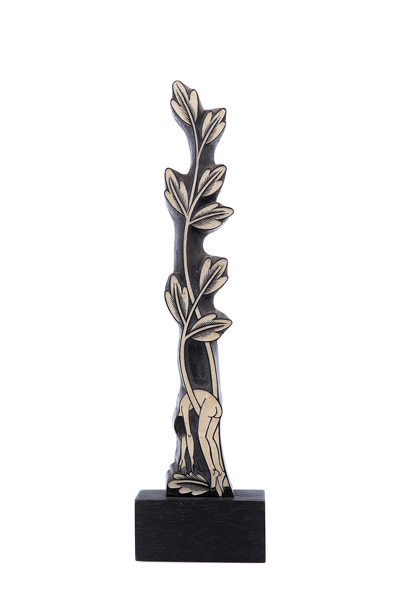 Hover over the painting to magnify (there may be an initial delay while the magnified image is loaded)
Eric Gill (1882-1940):
Naked Man Dead, circa 1929
Unframed (ref: 9658)
Original woodblock carving with gesso
Incised with Gill's initials and numbered '284'
Block blindstamped, "T. Lawrence"
7 x 1 1/2 in. (17.8 x 3 cm)
See all works by Eric Gill woodblock allegory flowers men religion 1.master prints RELIGION
Eric Gill paid Gibbings £200 for the blocks that the Golden Cockerel Press had commissioned up to 1933. As with others he cut many of these to sculptured shapes, filled the engraving with a gesso-like substance, and sold them or gave them away as ornaments; thus ensuring that no further prints could be taken', Christopher Skelton, (introduction to Eric Gill, The Engravings, p 13).
Used as a border design for the Golden Cockerel Press edition of The Canterbury Tales by Geoffrey Chaucer (Waltham St. Lawrence, 1929-31). 178x30 mm; 7x1 1/4 inches, incised with Gill's initials and numbered 284 (Gill's reference number), block blindstamped by the carver, "T. Lawrence" (Thomas Neale Lawrence), wooden base measures 1x2 1/4 high, 1 3/4 deep. Skelton/Physick 569.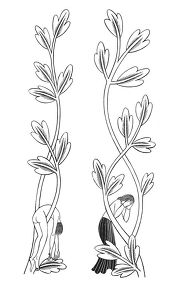 The image created from this block appeared 10 times throughout the volumes of The Canterbury Tales. Subsequently, it was printed as Plate 27 of Engravings 1928-1933 (London: Faber & Faber, Ltd., 1934). [Waltham St. Lawrence, 1929]