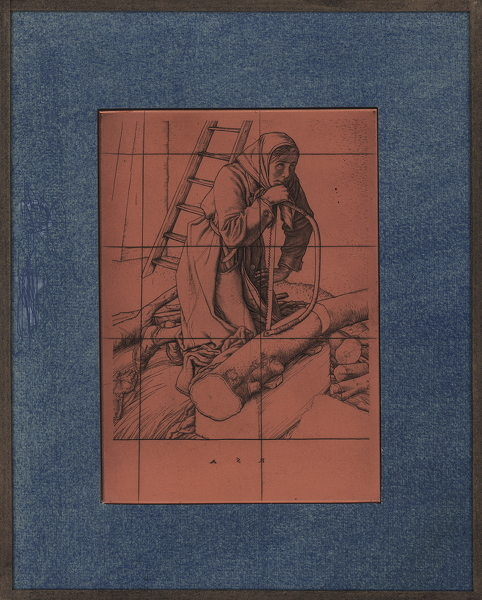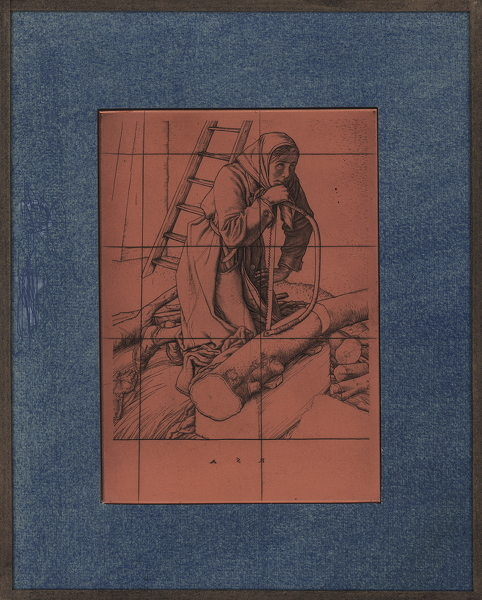 Hover over the painting to magnify (there may be an initial delay while the magnified image is loaded)
Robert Austin (1895-1973):
Hero's Widow, (the original plate) 1944
Passe-partout (ref: 3990)
Original copper plate, cancelled
9 1/4 x 7 in. (23.5 x 17.5 cm)
See all works by Robert Austin plate TOP 100 war World War II Paintings by British Artists
Provenance: The Artist's Studio
Exhibited: WW2 - War Pictures by British Artists, Morley College London, 28 October -23 November 2016, cat 90.
Literature:
WW2 - War Pictures by British Artists, Edited by Sacha Llewellyn & Paul Liss, July 2016, cat 90, page 134.
The subject of this meticulously handled image is evident in the title - hundreds of thousands of women were widowed during the Second World War. This engraving was made after the publication of Campbell Dodgson's catalogue on the engraved works of Robert Sargent Austin and has been listed variously under the titles of Woman with Saw, Widow of a Hero and Hero's Widow – it was under this last title that the plate was issued as the presentation plate of the Print Collectors' Club at the end of 1944.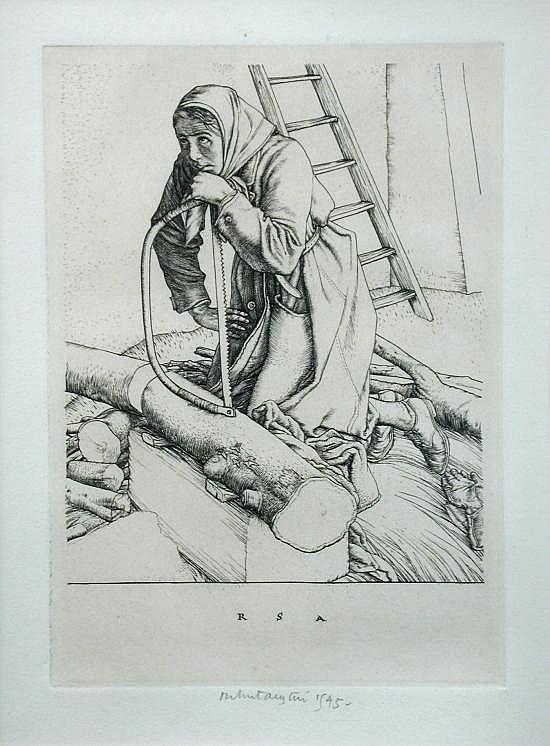 An example of the engraving is in the collection of the V&A collection of Prints and Drawings, (accession no.
E.523-1952)
We are grateful to Michael Campbell for assistance