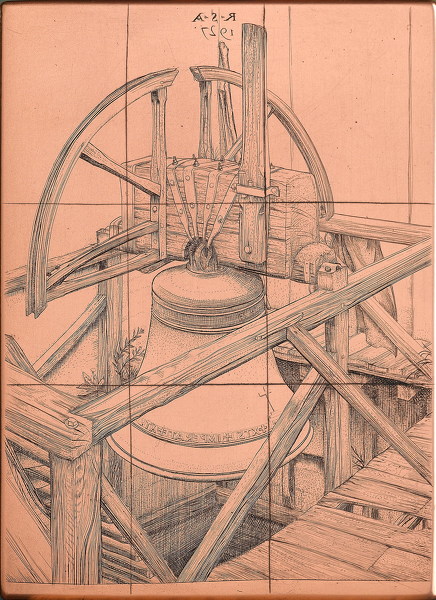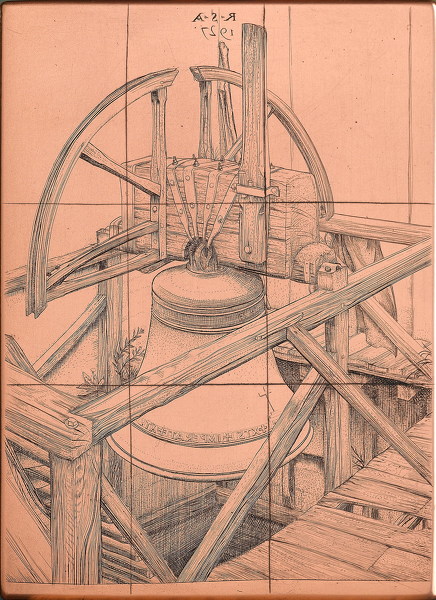 Hover over the painting to magnify (there may be an initial delay while the magnified image is loaded)
Robert Austin (1895-1973):
Bell No. 2 (1927) Campbell Dodgson 73
Passe-partout (ref: 1619)

Original copper plate,
6 1/8 x 4 1/2 in. (15.5 x 11.4 cm)
See all works by Robert Austin plate still lifes topography
Provenance: Private Collection
It is generally acknowledged that Austin was one of the greatest exponents of line engraving of the 20th century. Campbell Dodgson, keeper of Prints and Drawings at the British Museum, who compiled the standard reference work on Austin�s work, compared his work to that of Durer noting that Austin had �more than a touch of that master in him� (A Catalogue of Etchings and Engravings by Robert Austin, Twenty-One Gallery, London, 1930).